Combining 3D printing and IoT
Disruptive technologies can be even more useful when they're combined together. Indeed, that's what the history clearly showed. For instance, when the PC was created, it was disruptive, but it became a true revolution when it got combined with other technologies such as the Internet.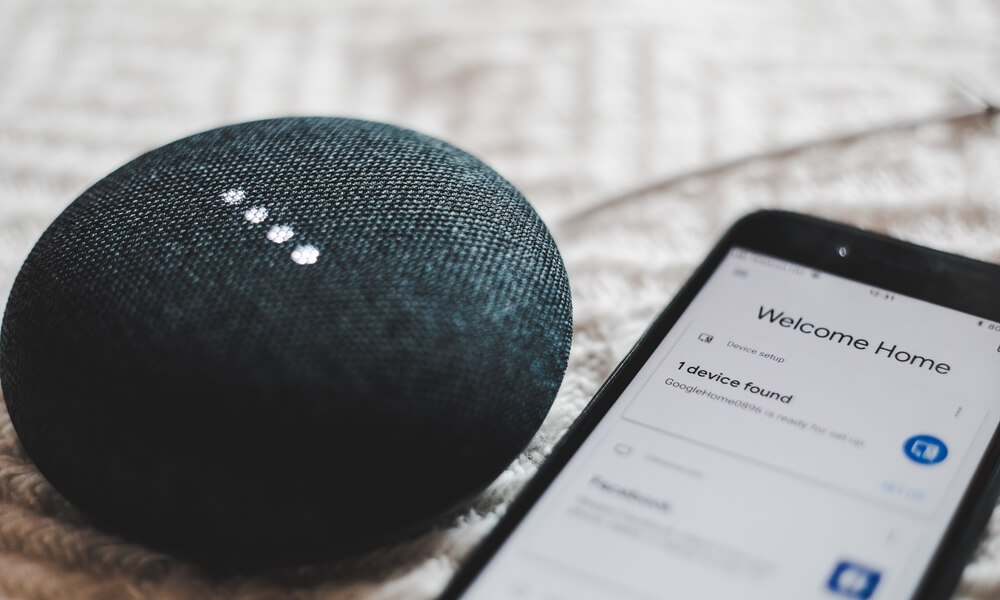 When it comes to IoT, how can it be combined with 3D printing to create the best use cases? Here are 4 ways to use these two technologies together in a smart way.
Creating the best enclosures for IoT objects thanks to 3D printing
First, let's start with the most obvious use you can make of 3D printing for IoT projects: using additive manufacturing for enclosures. Indeed, IoT objects are electronic devices, thus, they need an enclosure. Good news: 3D printing is a great technology for this use. It allows the creation of enclosures that perfectly fit the product.
Additive manufacturing is particularly useful during the prototyping process of electronic devices. Since the components might change regularly during this step, it will impact the shape and size of the enclosure. If you're working with injection molding, you can't adapt easily to these modifications. But thanks to 3D printing, you can do it in a heartbeat, with no additional costs.
Creating custom-made products thanks to the data collected with IoT
With IoT devices, you collect some data. This information can be truly useful to build the best products. If you combine this with 3D printing, the potential is impressive. Indeed, you can collect data with IoT devices, and then use it to create custom-made products, which are easy to manufacture at a low cost with 3D printing.
For instance, you can create custom-made 3D printed running shoes, based on the data collected during a running test made with connected running shoes. They can learn how your feet behave during a running session and create the perfect shoe according to this.
3D printing IoT devices without electronics
For that one, we're getting started. But this new application of 3D printing for IoT devices will become key over the next few years. Indeed, it is starting to be possible to 3D print electronic components, such as circuit boards, with conductive ink.
There are several benefits we can get from this innovation. First, it can speed up the process of manufacturing electronic components. But most of all, it totally removes the existing constraint of having 2D circuit boards, which currently implies a lot of limits when it comes to the shape of the connected object. Thus, 3D printed circuit boards will be able to have different shapes, and it will give the opportunity to build better products.
3d printed electronics Gandhinagar
|
3d printed electronics Rajkot india
|
embedded electronics Vadodara india
|
embedded electronics Gandhinagar india
|
embedded electronics surat india
|
drone electronics ahmedabad india
|
3d printed electronics Haldia india
|
3d printing electronic components mohali Punjab india
|
3d printing applications in electronics Siliguri india
|
3d printing embedded electronics Dehradun india
|
additive manufacturing electronics thane Mumbai india
Alloy910-3d printing FDM Material
|
PCTPE -3d printing FDM Material
|
PC - 3d printing FDM Material
|
Transparent PLA -3d printing FDM Material
|
TitanX - 3d printing FDM material
|
ApolloX- 3d printing FDM material
|
PC Plus -3d printing FDM material
Another important benefit from 3D printed circuit boards is that it allows the creation of objects that are truly optimized in terms of weight. For sectors such as health care, aeronautics, or military, which are active users of IoT devices, that's a key factor.
Packers and movers vadodara
|
movers and packers ahmedabad charges
|
packers and movers in vapi
|
packers and movers in vadodara
|
packers and movers surat
|
car transport service india
|
transportation service india
|
best packers and movers in vadodara
|
Car Transportaion Service in vadodara Gujarat
|
Ware House Service in vadodara Gujarat
|
movers in vadodara
|
Local movers and packers in vadodara
|
packers and movers charges vadodara
|
packers and movers charges vadodara
|
packers and movers in baroda
|
agarwal packers and movers ahmedabad
|
packers and movers ahmedabad satellite
|
movers and packers in ahmedabad
|
local packers and movers in ahmedabad
||
Packers and movers india
|
packers and movers vadodara
|
packers and movers Ahmedabad
|
packers and movers in vapi
|
local movers and packers in vadodara
|
packers and movers surat
|
best Packers and movers india
|
packers and movers Ahmedabad
|
packers movers vadodara
|
movers and packers rates in vadodara
|
packers and movers charges vadodara
|
best packers and movers in vadodara
|
movers in vadodara
||
Packers and movers vadodara
|
Packers and movers in vadodara
|
Movers and Packers in vadodara
|
Packers and Movers in vadodara
|
packers and movers services vadodara gujarat india